iTextbook: The Story of Climate Change
The first-ever iTextbook on climate change for middle school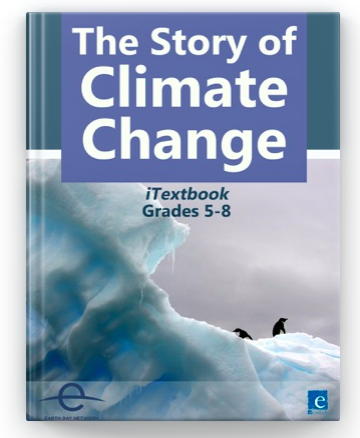 The Story of Climate Change is a first-of-its kind, interactive digital textbook for middle school students. Students watch glaciers melt, dive into the world's coral reefs, and explore how bike share programs reduce carbon emissions — all from their personal tablets.
Digital textbooks like The Story of Climate Change are the next wave in teaching climate science. Studies show that children learn better when they use multimedia resources. Digital textbooks go way beyond written content, allowing students to explore videos, graphs, and animations with just a touch of the screen.
A Teacher's Guide is also available from Earth Day Network, which includes in-depth activity lesson plans, Next Generation Science Standard Alignments, student action plans, and handy resources to help educators make the most out of every chapter.