EARTHDAY.ORG
STORIES OF THOSE CHANGING THE WORLD
MY FUTURE
MY VOICE
OUR
PARTNERS
OUR
VOLUNTEERS
OUR
SCHOOLS
EARTH
SQUAD
My Future My Voice Ambassadors
My Future My Voice features 160+ young environmental leaders from 70+ countries around the world. All the youth featured are united by their common aim – to work for the good of the environment. They are the future, which is why their voices matter the most.
UNITED KINGDOM
Generation Z
Jenk Oz
Jenk is a 16-year-old social entrepreneur, public speaker, and social change activist who recently received The Diana Award 2021 Honour Roll, one of the highest accolades a young person can receive for social action and humanitarian efforts. Jenk is the Founder of the social enterprise 'Thred Media,' a publishing, consulting, media, and production company focused on social change news and insights aimed at teenagers and young adults. His work has reached Generation Z across the globe, with young people from over 140 countries having visited Thred.com.
At a young age, Jenk has already given three TEDxTalks, including 'Can a 'Like' change the world? The power of clicktivism,' and has spoken at Oxford Global's Model United Nations, Vox Youth Marketing in NYC, and Amazon AWS Summit, to name a few. Jenk is featured in 250+ articles, including Forbes and Business Insider and has several notable awards to his credit. Jenk sits on the marketing board for several companies, including Founders4Schools, and is an ambassador for Climate Science, Impactr, Bite Back (Food), Force of Nature (Climate), Youthify (Climate), and Youthtopia (Climate).
---
FRENCH POLYNESIA
Dear Presidents
Noémie Thibout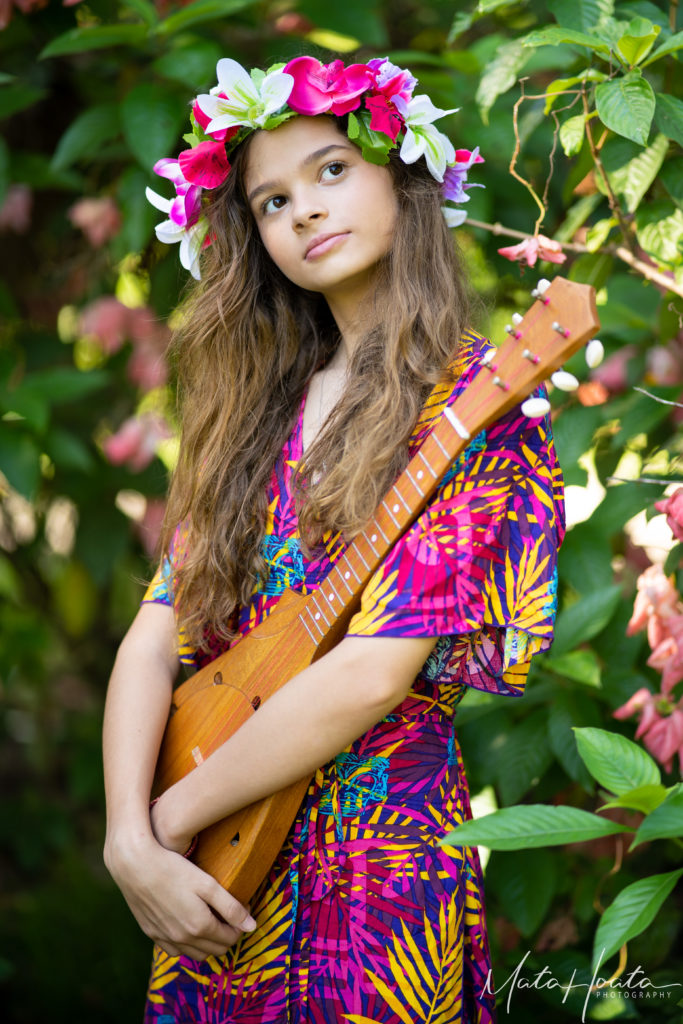 Noémie Thibout is a 14-year-old from French Polynesia located in the middle of Pacific ocean. She sang the song titled "Dear Mister Presidents," urging world leaders to step up their climate actions and commitments. She also recently met President Edouard Fritch of French Polynesia a few days ago, who agreed that her song will be played and broadcast during international summits regarding climate.
Noémie believes that music is universal and can touch peoples' hearts. She sang the song "Dear Mister Presidents" in October 2020 during the online event Gaia World Tour, where scientists, artists, and citizens came together to discuss climate issues. In December 2020, her song was played during the roundtable Kainaki II to Cop26, which brought together 18 countries from the Pacific. Noémie has also received support from several top environmental organizations and ministers including New Zealand's minister of climate change.
---
UNITED KINGDOM
The Power of Movement
Vidya Patel
Vidya Patel is a Birmingham-based dance artist, performer, and choreographer. Her training background is in the Kathak art form, and her practice is fueled by collaborating across arts and raising awareness of the power of movement.
Most recently, she choreographed the dance piece "Hey Honey," which draws upon the influences of nature, specifically honeybees. It premiered at the Linbury Theatre at the Royal Opera House in June 2021, commissioned by Rambert School of Ballet and Contemporary Dance for the third-year students. In 2015, Vidya represented the South Asian Category in the Grand Finals of the inaugural BBC Young Dancer 2015 at Sadler's Wells, where she is currently a young associate choreographer.
Since the pandemic, a lot of her work has taken place outdoors, inspired by the global ecosystem we live in. Vidya has toured nationally and internationally and has worked with a range of artists including Sir Richard Alston, Gary Clarke, Thick & Tight, Akademi, among others. She has worked collaboratively with artists across the arts.
---
MALDIVES
Weaving Resilience
Aima Musthafa
29-year-old Aima is a freelance illustrator from Maldives, working mostly with civic education materials and awareness campaigns for various organizations. As one of the founding members of Maldives Authentic Crafts Cooperative Society (MACCS) that works to promote and revive traditional handicrafts made from natural fibers, she has been fundamental in documenting the designs and weaving process of the traditional mats. Her love for the environment and culture can be seen in many of her works.
Aima stresses on the need for climate education for all to better educate the future generations about climate change issues and equip them with tools to build resilience against them. She believes that climate education ignites the minds of our children and youth to keep the environment at the focus in all discourses. Through her video message, she appeals for climate education to be made mandatory in school curriculums around the world.
---
TIMOR-LESTE
Mentoring Youth in Timor-Leste
Dircia Sarmento Belo
Dircia Sarmento Belo is a citizen of Timor-Leste, an island nation that is highly vulnerable to natural hazards. Dircia has a bachelor's degree in environmental management and planning. She has worked in the past with UNDP Timor-Leste as an environmental and solid waste management consultant under recycling and youth actions projects. She has provided technical and advisory supports in the area of awareness and behavior change activities.
She also supports youth in areas of leadership, innovation, youth voices and opportunities at one of the youth hubs in Dili. In addition to this, she is the co-founder and vice-coordinator of a Timorese Youth Initiative For Development (TYIFD) youth group, where members volunteer to provide mentoring, lead environmental awareness activities and manage a leadership development program. As a young leader, her aim is to work together with fellow youth to promote awareness-raising campaigns and behavioral change to increase sustainable practices across the country.
---
THAILAND
Storytelling and Climate Strikes
Nanticha Ocharoenchai (Lynn)
Nanticha Ocharoenchai is an environmental writer and climate activist who is the founder of the climate strike movement in Thailand, referred to as Climate Strike Thailand. Nanticha is a consultant for the WWF-Greater Mekong project. This is a six-year trans-border initiative that aims to protect and regenerate over 250,000 hectares of unique forest in one of the world's biodiversity hotspots, the Central Annamite Mountains.
Nanticha is well-recognized for her very effective communication strategy — story telling. She puts this means to great use whether via the written word, or through films, or photography, to widen awareness in the Thai public about conservation, nature appreciation and environmental science. Lynn also lends her expertise to other NGOs such as SOS Earth, Mongabay.com, 350.org, to name a few.
She is in the forefront to petition government for positive action for the environment. Nanticha led a campaign to Thailand's Ministry of Natural Resources and Environment, that demanded the government declare a climate emergency in Thailand and commit to a net zero carbon economy by 2040.
---
NEPAL
Youth Are the Present
Bindu Bhandari
Bindu is the Program Associate for Climate Interactive. She has received several awards and recognitions for her campaigns for sustainable communities and for youth empowerment. These include: The Inspiring UN Volunteers Award, Collegiate Ambassador for Peace, Young Achiever by Nepal TV and Eco-generation's Best Regional Ambassador, to name a few. She was recently listed as one of 25 female climate leaders shaping 2019 by the Ecologist.
As an Asia Regional Officer of CliMates and also a World Climate Ambassador of Climate Interactive, she has facilitated many World Climate Simulations in Nepal, India, France and Morocco. Bindu works with the Climate and Energy team at the Climate Interactive, contributing to international diffusion of the interactive tools developed by her organization. Motivated by the philosophy that "youth are the present," she leads by example and has coordinated several grassroots campaigns in Nepal and beyond.
---
CANADA
Youth Leader
Alisha Arora
14-year-old Alisha Arora from Canada is on a mission to leverage exponential technology to solve some of the world's largest problems. As an ardent philanthropist, she founded her own non-profit organization, The HopeSisters. Alisha also orchestrated countless volunteer opportunities and initiatives for the environment, including:
Brought together over 200 youth leaders to pick up garbage in her community and advocate for climate change
Advocated on climate issues by speaking to 1000+ youth and media outlets
Worked with Brita Water Filter on their youth campaign to spread awareness and start conversations in regards to access to clean water and water pollution
Developed a youth advisory committee at her local school board, specifically in regards to climate change
She is an advocate and activator for mental health, and is currently researching at MIT's AI lab to diagnose and prevent suicide with machine learning. Given her vast experience, she has also been selected to speak at many internationally recognized conferences, including UNICEF, UN Canada and DX3 Canada.
---
INDIA
Clean Air Ambassador
Abhiir Bhalla
Identified by the British Broadcasting Corporation (BBC) as amongst the foremost emerging youth environmentalists internationally, EARTHDAY.ORG Youth Ambassador Abhiir Bhalla has been a climate advocate for eight years.
Abhiir's work is focused primarily on air pollution and waste segregation. Working with several environmental non-profits in India and England, Abhiir continues to emphasise on the need to reform emissions policies and standards to address the issue of air pollution. Through his climate change podcast, 'Candid Climate Conversations,' he seeks to build awareness on all things environment — waste segregation, renewable energy, food systems, air pollution, global warming and more!
As an Earth Day Youth Ambassador, Abhiir pledges to build awareness around air pollution and to influence policy-making to achieve cleaner, safer air for us all.
---
UNITED STATES
Recycle My Battery
Nihal Tammana
12-year-old Nihal Tammana is the Founder of Recycle My Battery, a non-profit organization started in June 2019 and dedicated to promoting and facilitating proper battery disposal. Recycle My Battery installs free-to-use battery bins and runs large-scale education campaigns to spread its message.
Nihal started this initiative since he found that every year, around 15 billion batteries are thrown in the trash. Of these, billions end up in landfills where they commonly cause catastrophic fires and pollute the environment with dangerous chemicals. Only around one percent of people actually know about proper battery disposal, so through the initiative, he is trying to change this.
Since its formation, Recycle My Battery has recycled over 75,000 batteries and grown to encompass over 70 volunteer staff, dozens of schools, public libraries and offices of many businesses. As claimed by him, the awareness campaigns have also already reached about one million people. For the work, he has received personal letters of appreciation from US Senators and other public figures, won several international awards and also been invited to give a TEDx Talk.
---
GREECE
Marine Plastic Activist
Eleftherios-Lampros Arapakis
Eleftherios-Lampros Arapakis is the Co-Founder and Director of Enaleia and recent addition to the #MyFutureMyVoice campaign. Arapakis is acknowledged as the European Young Champion of the Earth for 2020 by the UN Environment Program. In his own words, "I am a social entrepreneur, with a vision to make marine life sustainable."
His organization Enaleia is aiming to tackle marine plastic pollution, applying a systematic approach that engages the local fishing communities and integrates the collected marine plastic into the circular economy. Their projects, called the Mediterranean CleanUp, have collected more than 120,000 kg of marine plastic from the bottom of the sea. They currently operate in 21 ports in Greece and Italy with more than 220 fishing vessels and 1000 fishers, and will expand their actions beyond Europe very soon.
---
NEW ZEALAND
Bead and Proceed
Bridget Williams
Bridget is the founder of the social enterprise, Bead and Proceed, which exists to educate people about the 17 UN Sustainable Development Goals (SDGs) and inspires action towards them through creativity. Her passion for sustainability and using creativity as a tool for innovation has made her a recognized SDGs expert, assisting businesses and organizations with SDG strategic alignment and target reporting.
---
TANZANIA
Volunteer for the Earth
Zuhura Ahmad
I am Zuhura Ahmad, a graduate of education with science (chemistry and biology). I have had a strong passion for environmental conservation since then, and people used to call me Mama Mazingira, or Mother Environment. I know my story is just starting, probably at its very earliest stage, but I love conservation of the environment because the environment is life (meaning that we owe our lives to the environment). One of the most important things I have learned from my Leader is, "Volunteering is the only way that people will see your capacity and takes you to the next level."
My enthusiasm started when I was at high school, where I volunteered for environmental activities like cleanups and tree plantings under the United Nation Club. After high school at the end of 2017, I got a chance to go to university, where I met and connected with people who shared my passion for the environment. I was sure to collaborate with them in my activism.
First and foremost, I joined environmental WhatsApp groups for the Tanzania Environmental Chamber and environmental conservation and wildlife enterprises groups, where I got updates about environmental activities. From there, I actively participated in every project for Environmental Watch Association Tanzania. I was then assigned as a volunteer coordinator of Tanzania Youth Biodiversity Network Club at Sua, where I worked with leaders of different youth organizations and volunteer students to keep the momentum going to the next level. I also got a chance to be a volunteer for EARTHDAY.ORG and I was sure to provide strong support to other volunteers and leaders in different projects of climate action. In addition, I volunteered for World Action on Climate and Health.
It's not easy to balance environmental activities and studying; it's something that one learns as they go. I found planning weekly schedules (with clear short and long term personal and career goals) very helpful in managing the balance. I usually make one schedule with both environmental and personal activities. I also make sure to leave time for rest and studies because if I don't factor this in, it's easy to get overwhelmed. It is not perfect but it works.
I have met amazing people who have what it takes in terms of passions and even in visions, but sometimes this is not enough. Having willingness, a platform, resources and the right mindset is what it takes to change the story.
I have always been honored to be part of environmentalism, from when I received prizes from the United Nations Convention to Combat Desertification (UNCCD) and Nipe Fagio, up to when I received a certificate from Environmental Watch Association Tanzania for showing a high degree of self-motivation and for my efforts in conserving and protecting the environment. Seeing Tanzania Youth Biodiversity Network Club moving from being a dream to being something concrete with a great team, great support and the freedom to share my journey, my vision, my abilities and my blessings with others is humbling and honoring.
I met one man during my journey of environmental activity and he said something that stuck with me.
"Zuhura, there are few people like you who study education and have a passion for the environment. I really appreciate that and am inspired." This changed everything.
Currently, I am an active volunteer in Tanzania Youth Biodiversity Network and EARTHDAY.ORG, and I will always be on the forefront of driving transformative change in my family, friends, community and planet.
I especially encourage youth around the world to volunteer for our planet Earth, since nothing will change without caring for it.
---
INDIA
Youth Leader
Madhish Parikh
Madhish Parikh is an active Youth Leader and is associated with many social changemaking organizations. He has worked extensively in social sectors like health, environment conservation, blood donations, digital literacy, education, youth empowerment, women empowerment and much more.
Madhish has been recognized for his work with several awards. For instance, his outstanding community welfare service was honored with "Indira Gandhi Award" by Honourable President of India, Shri Pranab Mukherjee on November 19, 2014 at Rashtrapati Bhawan, New Delhi.
---
TANZANIA
Not All Heroes Wear Capes or White Coats
Marthad Khojama
As I was growing up I always dreamt of being a medical doctor because I always thought of them as heroes. After I was chosen as a prefect at age 14, I was given a responsibility to take care of conifer seedlings. While taking care of them, I felt so much joy and happiness of seeing them grow that I promised to take my kids
here to see the trees in the future. Unfortunately, but also fortunately, I wasn't accepted to medical school after high school. Instead, I was rerouted to the direction of what I really love: the environment.
I ended up at the School of Hygiene at Muhimbili University of Health and Allies Sciences studying Environmental Health Sciences. This when I realized that not all heroes wear white coats. I realized that the environment is the basic element for human health and life. In addition, protecting all living species and air, water and land quality is actually preventive medicine. Maintaining the balance of nature is the savior of life. With that in my mind, I know that I want to be part of maintaining life on Earth by protecting nature.
After completion of my diploma studies, I volunteered for an NGO known as Read International that promoted literacy and library refurbishment. I got a chance to engage the community and students, with whom I shared my story. I faced a question from many of these students: what would I do about climate change and loss of biodiversity as an environmentalist? So, I enrolled myself at Sokoine University of Agriculture, where I am currently studying Environmental Sciences and Management.
I volunteered for the 50th anniversary of Earth Day by participating in cleanups and school climate literacy activities. Now, I am a Country Ambassador and Leader of my university chapter for EARTHDAY.ORG. I also initiated a campaign called Eco Election Movement 2020 during Tanzania's elections to make my country aware of the importance of the environment in development, to encourage candidates of different positions to prioritize environmental policies in their campaigns and to prompt the public to vote for a leader who will guide us through this environmental crisis.
I think everyone should be made aware of the importance of the environment and that environmental education should be part of civic education. This will foster efforts from individual, family, community, nation and ultimately worldwide levels in protecting and conserving the environment. It will help people from different walks of life and careers play their part in this. We should all feel responsible and come together for the sake of the survival of human kind. As for me, I will keep on pushing in this direction and energizing more youth for this cause.
---
COLOMBIA
Guardian for Life
Francisco Javier Vera Manzanares
My name is Francisco Javier Vera Manzanares. I was born on July 18, 2009 and I am 11 years old; I am an activist defending life in Colombia. I founded the movement Guardians for Life which is made up mainly of boys and girls, am part of Fridays For Future and Citizens' Climate Lobby platforms in Colombia and am a partner of Earth Day 2020.
In December 2019, I made a presentation in the plenary session of the Senate of the Republic of Colombia where I made a call to the congressmen of my country to legislate for life and to adopt environmental policies because there is no planet B.
I have done political advocacy seeking the prohibition of spraying crops of coca with glyphosate in Colombia's anti-drug policy; the ban on fracking, single-use plastics and animal testing; and the declaration of a climate emergency in Colombia.
As the founder of the Guardians for Life Movement I have led cleanups, tree plantings in different territories of my country, advocated for seedlings and promoted days to use bicycles as a means of alternative transportation.
Finally, education is very important to me. I was panelist in academic spaces of the National Pedagogic University, Industrial University of Santander, Externado University of Colombia and the V Low International Forum Carbon City. I was also a speaker on the TedUExternado platform.
---
---
PALAU
Combining Science and Natural Heritage
Kaylee Giramur
Kaylee Giramur graduated in 2018 from Chaminade University in Honolulu, Hawaii and holds a bachelor's degree in environmental science. In August 2018 she was hired at the Coral Reef Research Foundation (CRRF), Palau and currently works with them as a marine lakes research assistant. Some of her duties include: assistance in the monthly monitoring of the jellyfish population in Jellyfish Lake by measuring the water quality of the lake and collecting water samples for analysis.
One of the current GEF SGP projects in 2020 that Kaylee is working on at CRRF is bringing students aged 11- 25 years to explore and experience the Jellyfish Lake and enabling the children and youth to appreciate their natural heritage and develop a sense of ownership to Palau's environment and culture. Kaylee, along with the experienced staff of CRRF, are providing lessons, tours, and giving the children and youth an incomparable "tour" that is both science and heritage-based for the Palauan children.
---
IRAQ
Environmental Education Is the Future
Rania Kattan
My name is Rania Ali Kattan and I am 18 years old from Iraq. I am currently a first-year student majoring in the Architecture and Sustainability department at University Kurdistan Hewler (UKH). I have been a volunteer with TOGETHER (Together to Protect the Humans and the Environment), a partner of EARTHDAY.ORG, since 2013. I have been attending Earth Day events since I was younger. For instance, I attended the Earth Day Marathon in Erbil that was held in Park Sami Abdulrahman in 2014. Also, I managed a project of collecting plastics, metal and glass in order to emphasize the importance of recycling in 2018.
With little support and limited resources, I started getting involved with environmental literacy last year. This summer, I ran a series of educational lessons on Zoom. I taught kids (ages 6-12) from the Mosel and Kurdistan region various topics, such as the role of young students in leading environmental education in their schools and how to establish eco clubs and push for environmental curriculum within their studies. I always gave them homework on recycling everyday objects, reducing the amount of unnecessary water and electricity, reusing items and getting to know our planet better overall.
These lessons lasted a month and a half and were held twice a week, each for about an hour. At the end of classes, I visited Mosel in order to hand out their certificates, while taking health precautions by wearing double masks and sanitizing.
With the help of Mr. Rusul Al Shihab and Saadia F. Hassoon (President of TOGETHER), I became one of Earth Day Ambassadors via participation with #MyFutureMyVoice. I was extremely excited to be one of the panelists speaking in the Youth and Climate Education webinar that was organized by EARTHDAY.ORG and Mock COP.
My future plans include giving online English lectures to kids (ages 10-14) starting on December 5, 2020. I will mostly focus on educating and expanding their English environmental vocabulary. As for the far future, since I will be an architectural engineer, I will focus on designing and executing sustainable buildings. I really hope that we can make a difference in our world because we are heading toward a crisis!
---
TANZANIA
Journey Within My Field
Rhoda Chausa
My name is Rhoda Chausa, a university student from Tanzania pursuing a bachelor of arts in geography and environmental studies. My journey in environmental studies started during my high school years as I was taking an HGL combination (history, geography, language).
I fell in love with geography and that motivated me to explore the world of geography and the environment. Within this long and interesting journey, I managed to learn, meet new people and organize events. I taught environmental education to students in both primary and secondary school, organized environmental cleanups around my community and led and participated in tree planting events.
When I am at home during my holidays, I mostly spend my time doing at-home activities, including recycling. I tend to re-use plastic or wine bottles to create decors for houses or pots for planting trees.
---
---
This has been a fun activity, especially since my mom just joined me in creating something out of stuff that seemed like it had no other purpose. As an environmentalist, I understand that by doing this, I can make my environment plastic free and clean. Apart from keeping the environment clean, we are also making business through the things that we make. People get more motivated when they find out just how much they can do with the stuff they have been throwing out. This also enables me to get other people involved in the fight against climate change and environmental pollution.
The more I am exploring this field, the more proud and interested I become to do and learn more. Just like the famous singer Allan Walker said in his song "Different world," we still have time to create a better world.