in India, we engage with the EarthDAY.ORG India TrusT
The EARTHDAY.ORG India Trust launched in 2010 to conduct programs to reach out to varied demographic profiles across the length and breadth of the country—from those at the grassroots to policymakers. Earthday.org coordinators cover the whole of India, conducting regular programs across the length and breadth of the country in all of the myriad geographic regions.
This has threatened the livelihood of people, species and ecosystems. We are calling on everyday citizens to rise up and come together to engage the public, educate people about the environment, and act to make positive and sustainable changes to protect the earth that we all live on. Earth Day is not a day, but a movement.
The main focus for India's country-specific campaigns are: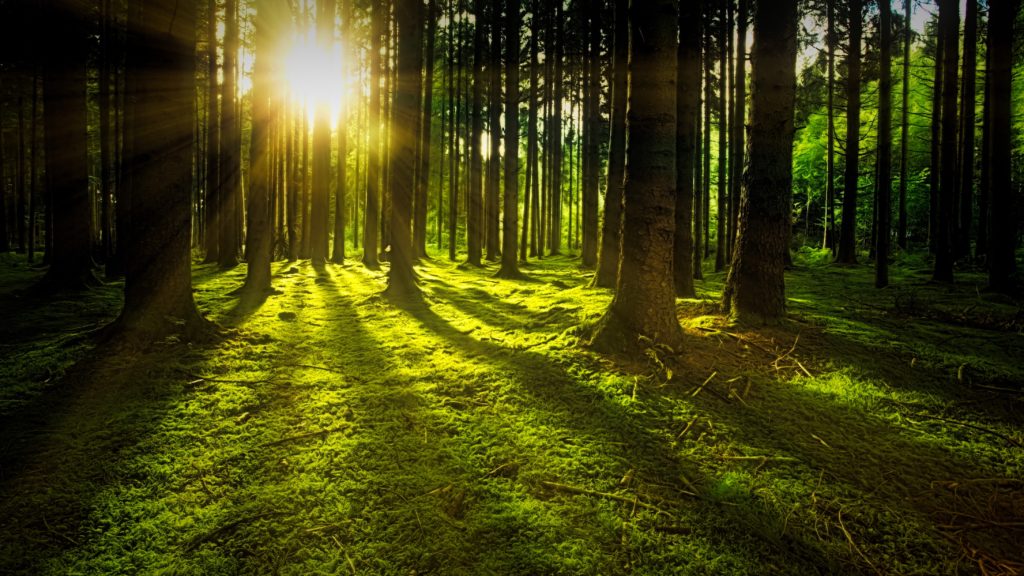 #Trees4Earth
#Trees4Earth aims to inspire citizens of the Earth to plant trees to fight climate change and restore habitats. Over 900 million trees have already been planted in India since 2016, many through the efforts of governments, NGOs, corporates, academic institutions, religious groups and individuals. EARTHDAY.ORG visits rural regions to help people understand that the fruit trees they plant will shortly bear fruit to nourish their families and also generate income. In Lalitpur alone, one of India's most drough-prone areas, earthday.org distributed over 100,000 fruit saplings.

Global Climate Literacy Leading to Stewardship
To work towards our pledge to take environmental literacy to 10 million youth by 2026, we conduct several programs. A five-nation EDN youth conclave showcased innovative strategies adopted by them to green their campuses, homes and communities. An eBook Dialogue to Action documents the best practices. Post that, many spin-off events have continued to take place in the participating countries.
EARTHDAY.ORG, together with local partners, organizes roundtable conferences across the country to examine why environmental education is not leading to environmental stewardship. These are held in metropolitan cities, small towns and in rural areas as well. Participants include educationists, teachers, NGO representatives, government officials and students. The first set of findings were presented to the Hon'ble Minister for Human Resource Development. Our pan India partners include the Scouts and Guides and departments of the National Service Scheme.
Specific Programs:
Morning Assembly: Students across India send in entries of what they do in their school assemblies to focus on environmental issues. This competition reaches about 150,000 students each year.
Earth Murals: Students paint eye-catching messages on the outer walls of their schools. #EarthMurals aim to inspire passers-by to act for the environment.
Earth Reel: A film making competition for students that helps them use the camera's eye to focus on environmental issues and translate their awareness into short films.
#EndPlasticPollution

While we need to reduce plastic use, managing huge amounts of plastic waste is also a major issue. India generations approximately 5.6 million tons of plastic waste annually. Much of this is not collected, managed, recycled or put to other use.

To build awareness, earthday.org India coordinates with:
Religious leaders to have places of worship declared plastic-free zones
Municipal corporations to have low-micron plastic bags banned
Housing societies to educate them to segregate plastic waste
Large shopping centers to request them to #SayNoToPlasticBags
Visitors to not litter beaches, lands, rivers and mountains
EARTHDAY.ORG runs citizen-led initiatives to #EndPlasticPollution. Working with multiple partners, we supported an All-India Plog Run across 50 cities in India that had 2.8 million people participate. Major cleanups have taken place on beaches in Maharashtra that include Mumbai's famous Juhu beach. Major hotel chains have come forward to support our campaign to #RefuseTheStraw. Working with religious heads we have succeeded in getting major sites, visited by millions, declare themselves No Plastic Zones. Other particular focus areas for #EndPlasticPollution campaigns are the entire length of the River Ganges, all coastal regions, mountainous area and 2nd Tier cities.
Protecting Endangered Species from Extinction

India is home to over 91,000 species of animals and 45,000 species of plants that flourish in the country's mountains, forests, seas, rivers, other water-bodies as well as in its deserts. There is a threat to their existence and urgent steps are essential to provide them protection. Primates, birds, mammals, reptiles, amphibians, fish, spiders, coral, trees and plants make up close to 1,000 species from India that are placed on the International Union for the Conservation of Nature's Red List. Many of these are endemic to the land, and if not protected, will vanish forever from the face of the earth. EARTHDAY.ORG helps build awareness about the need to conserve the country's species and supports efforts on the ground. Our eBook on the subject documents many of these efforts.
EARTHRISE for Climate Change

EARTHDAY.ORG believes that Earth Day is every day, thus programs continue right through the year. These take place in varied geographic regions: deltas, deserts (both cold and hot), mountainous, riverine and coastal areas, plains and valleys as well as islands. The programs are conducted with government agencies, the corporate sector, academic institutions, NGOs, media houses and the general public. Each Earth Day alone, i.e. April 22, events reach millions of people.

EARTHDAY.ORG India's Ebook
Contact the EarthDay.ORG INDIA Office
For all Indian inquiries, contact Earth Day Network India: [email protected]
W+91-9831356476