Climate Action
19 youth climate activists you should be following on social media
Around the world, young people are mobilizing by the hundreds of thousands to demand greater action on climate change. Driven by the understanding that the action that leaders take — or do not take — in the next decade will determine life and livelihoods for generations to come, these young people are striking from school and taking to the streets for a transformational change for people, planet and our shared prosperity.
More than a million young people have turned out for global student strikes that are also driving home the connections between climate change and social injustice, economic inequality and human rights. Young climate leaders around the world are rising to the challenge, seizing the opportunity of these strikes to raise their voices in a collective call for greater ambition in defense of the vulnerable and at-risk communities most impacted by unchecked climate change.
Unimpressed with political soundbites and platitudes, these young people are refusing to settle for anything less than transformational change, informed by recent scientific reports that find that we have just over a decade to halve our global greenhouse gas emissions.
Feeling inspired? Us too — Here are some of the top young climate activists you should be following on social media: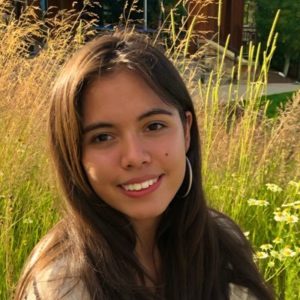 Xiye Bastida | USA
"We are on Earth to take care of life. We are on Earth to take care of each other."
Xiye Bastida is a teenage climate activist currently based in New York City and one of the lead organizers of the Fridays For Future youth climate strike movement. Bastida was born and raised in Mexico as part of the Otomi-Toltec indigenous peoples. She sits on the administration committee of the Peoples Climate Movement, where she brings the voice of youth to existing grassroots and climate organizations. She received the "Spirit of the UN" award in 2018.
Follow Xiye on Twitter @xiyebastida and Instagram @xiyebeara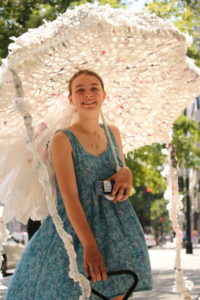 Kallan Benson| USA
"Don't be intimidated by what you think you can't do. Do what you can. Learn about the issue. It's important to focus on making better choices and decisions, not on finding the 'right' solution or answer."
Kallan Benson is the national coordinator for Fridays For Future USA and co-organizer of the Outreach Working Group for Fridays for Future International. In less than one year, her efforts have built a broad collaborative movement, with nearly 140 weekly strike communities across the country. She co-directs a collaborative art activism initiative, Parachutes for the Planet, which invites participants to express their concerns about the future through community art. Her activism helped win a state-wide fracking ban in Maryland and bills to reduce fossil fuel dependence in Maryland and the District of Columbia.
Follow Kallan on Twitter and Instagram @releaf4us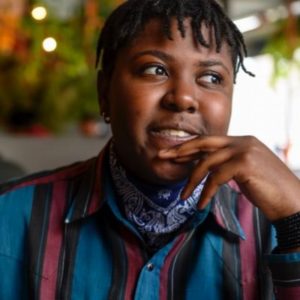 Vic Barrett | USA
"The journey of looking at myself and my identity… made it clear to me that something had to be done. How could you not when people are dying?"
Vic is from low-lying land in New York and has felt firsthand climate impacts in the form of Hurricane Sandy. Vic is a Fellow with the Alliance for Climate Education, spoke at the COP21 U.N. Conference on Climate Change and spoke at the U.N. headquarters in New York City. After marching in solidarity with more than 400,000 people at the People's Climate March in New York City, he organized his peers in local frontline climate campaigns. Vic is now an undergraduate student at UW-Madison and is also among 21 youth activists who are actively suing the government to take action on climate change.
Follow Vic on Twitter @vict_barrett and Instagram vicbarrett_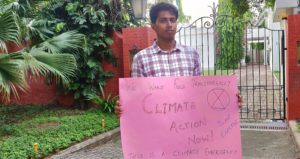 John Paul Jose | India
"India should declare a climate emergency. The rich biodiversity and culture are under direct threat from our climate crisis."
22-year-old climate activist, writer, and global peace ambassador John Paul Jose provides a commentary on our environmental crisis through an Indian lens. From discussions on the impacts on India's iconic forests and trees, to examinations on the connections between climate action and sustainable development, water and food security, and more, John Paul
Follow John Paul on Twitter @johnpauljos and Instagram @johnpauljos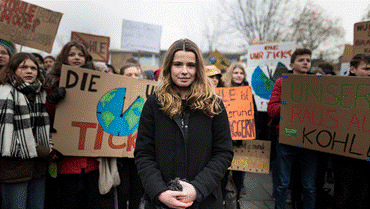 Luisa Neubauer | Germany
"What the world community is doing with the planet, will be described one day as the biggest political failure of our time"
If you need a new female role model, meet Luisa Naubauer. At 23, poised and calm, she is talking the talk and walking the walk. She is a geography student, activist and member of the german environmentalist Green Party, and in the last year, she has become the German face of the "Fridays for Future" climate protection rallies.
Follow Luisa on Twitter @Luisamneubauer and Instagram @luisaneubauer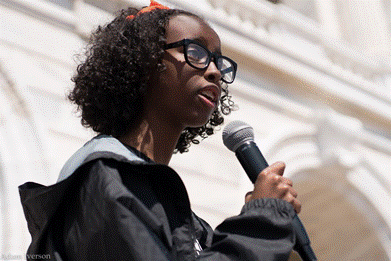 Isra Hirsi | USA
"It is my future, it is the younger ones' future, and it's less the older ones' future."
Isra Hirsi is the 16-year old co-founder and co-executive of the US Youth Climate Strike, the organization that leads the student climate strikes. Inspired by the Flint water crisis, Isra fights for climate justice. As a black Muslim woman, she emphasizes the importance of intersectionality in the movement for climate justice. She is also a part of MN Can't Wait, a youth coalition of organizations calling upon the Minnesota government to take action.
Follow Isra on Twitter @israhirsi and Instagram @israhirsi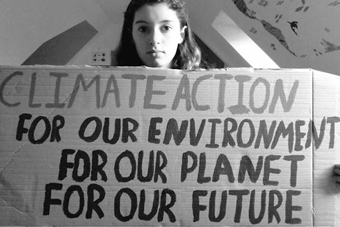 Holly Gillibrand | Scotland
"When there's about 200 species going extinct every day, it's quite scary. So you have to do everything you can."
From her small town in the remote, mountainous Scottish Highlands, this 13 years old is helping to build a UK movement of children demanding more action on climate change. Holly Gillibrand is a young ambassador for Scotland: The Big Picture and a campaigner for animal welfare charity OneKind.
Follow Holly on Twitter @HollyWildChild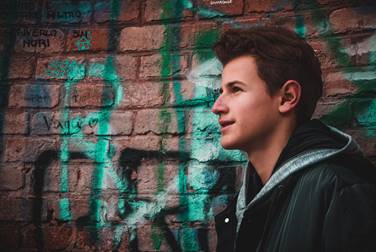 David Wicker | Italy
"We will not stop until politicians and leaders decide to take action"
14-year-old David Wicker lives in Italy and has been organising groups of students to protest via Fridays for Future in Turin, Italy and internationally with the purpose of asking governments all around the world to place the Climate Change issue as their top priority in their agendas and to start respecting the regulation of international agreements and treaties.
Find David on Twitter @davidwicker_hf and Instagram @davidwickerhf
Xiuhtezcatl Martinez | USA
"My father taught me to see the magic in everything. Growing up, magic was in the sunrise and the rainfall. In every expression of life, no matter how small. I think that that was one of the most valuable wisdom that shaped who I was as a young boy. It gave me the perspective to see what was behind the dysfunction of our society, of our broken world, our dying ecosystems and corrupt leaders"
While Xiuhtezcatl started speaking about the environment at just age 6, he is now a 19-year-old indigenous activist, musician, and the youth director of Earth Guardians, an organization that trains youth across the world to use civic engagement and the arts to help solve environmental issues. As a hip-hop artist, Xiuhtezcatl also often uses music to convey powerful environmental messages. He is also not afraid to confront the government head-on, as he was one of the 21 plaintiffs that sued the federal government for their lack of action on climate change.
Follow Xiuhtezcatl on Twitter @xiuhtezcatl and Instagram @xiuhtezcatl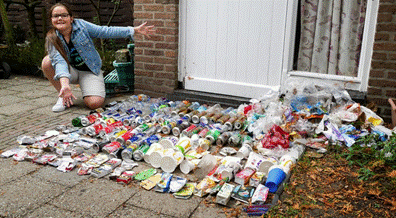 Lilly Platt | The Netherlands
"You don't have to be a grown up to do something. Children are allowed to help the environment. If they don't, they won't have a future. They won't have anything to go to school for."
Just at 9 years old, Lilly Platt, started going on a war to end plastic pollution. When Lilly first moved to Holland her grandfather began teaching her to speak Dutch, and to help her learn numbers, they collected pieces of plastic trash and counted them. She no longer needs the practice but she's still picking up plastic. Today, Lilly is a Youth Ambassador for the Plastic Pollution Coalition and a Child Ambassador for HOW Global and World Cleanup Day.
Follow Lilly on Twitter @lillyspickup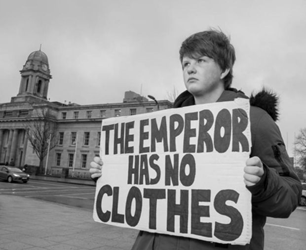 Saoi O'Connor | Ireland
"If a politician comes to my door, I start asking them hard questions. Some of them are shocked . . . The politicians we elect this weekend will have a direct influence over whether or not my generation inherits a liveable planet . . ."
Every friday morning, 16-year-old Saoi O'Connor travels two hours from her home to the city to protest. Saoi has been dissenting in her own way since the age of four when her parents started the Fair-Trade Committee in her town. Now she is one of the critical figures of Ireland's youth climate rebellion
Follow Saoi on Twitter @saoi4climate
Jamie Margolin | USA
"We had no power in creating the systems that are destroying our world and futures — and yet we are and will be paying the biggest price for the older generations' recklessness."
17-year-old Jamie Margolin is the founder and co-executive director of Zero Hour, a youth- and women of color-led movement that aims to support new young activists and organizers with the tools, training, and resources that they need to fight climate change and protect our natural resources. Jamie speaks passionately and urgently about the intersectional issues of social justice, environmental protections, climate change, indigenous rights, and more, and isn't afraid to call out corporate leaders and others who have contributed to our environmental crises.
Follow Jamie on Twitter @Jamie_Margolin and Instagram @jamie_s_margolin
Leah Namugerwa | Uganda
"Most people do not care what they do to the environment. I noticed adults were not willing to offer leadership and I chose to volunteer myself. Environmental injustice is injustice to me."
As a 14-year-old member of Fridays for Future Uganda, Leah Namugerwa strikes every Friday for climate justice. Leah was inspired by Greta Thunberg but was truly moved to act after seeing the famine caused by drought and landslides from climate change. Despite the Ugandan government's harsh response to strikers, Leah continues to fight for change. Currently, she is demanding a Ugandan plastic bag ban, and her petition can be found here.
Leah talked with us about what it's like to climate strike in Uganda, and how she ignored the critics who called her strikes 'weird' — read the full post here.
Follow Leah on Twitter @NamugerwaLeah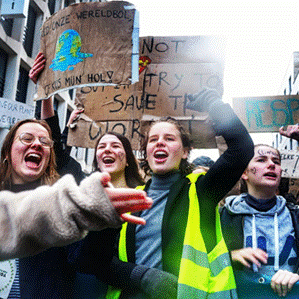 Anuna De Wever | Belgium
"This is what the youth wanted, a seat at the table. But of course nothing concrete has happened yet. Drastic measures must be taken to prevent global warming"
Inspired by Greta Thunberg, 17-year-old Anuna frequently strikes for climate action in Brussels. She believes that everyone has a role to play in combating climate change and is determined to convince politicians to respond appropriately to the climate crisis.
Follow Anuna on Twitter @AnunaDe and Instagram @anuna_dewever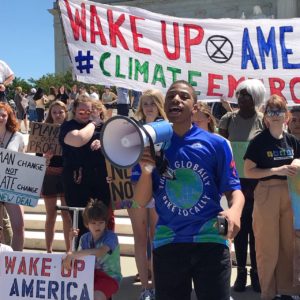 Jerome Foster II | USA
"Adults take note of this message: Young people like myself should not have to take on this burden, this is supposed to be your job but now we have to go on hunger strikes, meet with government officials, and start a global movement for you to even notice."
Jerome Foster II is no slouch — he's a climate activist, author, National Geographic Explorer, Smithsonian Ambassador, and Founder and Editor in Chief of The Climate Reporter. And did we mention that he's 16? Recently, Jerome hosted the Washington, DC youth climate strikes at the White House for the May 24 global strike movement, and spent the summer striking at Harvard University in Massachusetts.
Follow Jerome on Twitter @jeromefosterii
Eyal Weintraub | Argentina
"We have reached a point in history when we have the technical capacities to solve poverty, malnutrition, inequality and of course global warming. The deciding factors for whether we take advantage of our potential will be our activism and our international unity"
18-year-old Eyal recently organized a protest in front of the national congress in Buenos Aires, with fellow activist Bruno Rodriguez. Eyal understands that his generation has the potential to solve this issue, but it will take cooperation and activism in order to make it happen. He is a member of Jóvenes Por El Clima Argentina, an organization of youth climate activists in Argentina.
Follow Eyal on Instagram @eyalwein
Alexandria Villaseñor | USA
"You have to listen to the science and the facts because climate change isn't an opinion"
Alexandria is a 14-year-old activist who strikes outside of the United Nations in order to bring attention to climate change. She is an organizer of FridaysForFuture, an organization of students striking every Friday around the world. She is also the founder of Earth Uprising, a nonprofit where youth around the world rise up against climate change together.
EDN interviewed Alexandria in May 2019 — read the full interview here.
Follow Alexandria on Twitter @AlexandriaV2005 and Instagram @alexandriav2005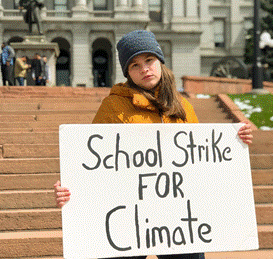 Haven Coleman | USA
"We can stop the worst effects, so why shouldn't I try and save all you adults?"
At just 13, Haven Coleman is already a co-founder and co-executive director of the US Youth Climate Strike. While she has always been passionate about fighting against injustice, she has focused on climate change for the past several years. Despite the backlash she has received from classmates, politicians, and even strangers, Haven remains determined to continue her activism and bring about meaningful change.
Follow Haven on Twitter @havenruthie and Instagram @climateactivist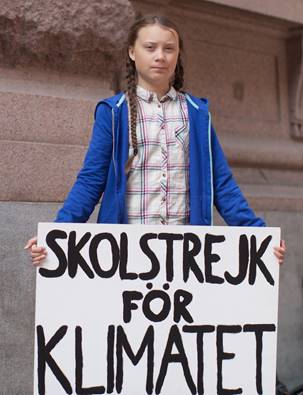 Greta Thunberg | Sweden
"Yes, we are failing, but there is still time to turn everything around — we can still fix this. I want you to act as if the house was on fire. Because it is."
It could be argued that without Greta Thunberg, there would be no youth climate strike movement. The 16-year-old Swedish climate activist has been striking outside of the parliament building in Stockholm since last August, and is the founder of the Fridays for Future youth climate strike movement. Her impassioned speeches have left politicians speechless and millions of young people inspired around the world. "Our house is falling apart and our leaders need to start acting accordingly because at the moment they are not," Greta demanded of Members of the European Parliament and EU officials in Strasbourg in April.
Greta's bravery and relentless dedication to strike has been credited by young climate activists around the world for inspiring them to take up the mantle in their own cities, including Alexandria Villasenor in the USA and Leah Namugerwa in Uganda. Through her example, Greta has helped to galvanize a global youth strike movement that has brought more than 1.6 million young people into the streets around the world to demand greater protections for our planet.
As Greta said in a 2018 COP24 address to world leaders that cemented her status as a bold and fearless force for change, "I've learned you are never too small to make a difference. And if a few children can get headlines all over the world just by not going to school, then imagine what we could all do together if we really wanted to."
Follow Greta on Twitter at @GretaThunberg and on Instagram at @gretathunberg