Global Earth Challenge
Global citizen science effort marks the 50th anniversary of Earth Day
This story was originally published by Esri, a collaborator with Earth Day Network on Earth Challenge 2020. It has been slightly edited to fit style guidelines for Earth Day Network.
Below is a conversation with Kathleen Rogers, president of Earth Day Network, and Dr. Anne Bowser, director of innovation at the Wilson Center, about mobilizing public participation in science.
As the 50th anniversary of Earth Day — April 22, 2020 — draws near, the challenges are enormous: biodiversity loss, polluted air and water, plastic pollution, ecosystem degradation and climate change.
We sat down with Rogers and Bowser to discuss efforts to raise global awareness around six crucial questions:
What is the extent of plastic pollution?
How does air quality vary locally?
How are insect populations changing?
What's in my drinking water?
Is my food supply sustainable?
What are the local impacts of climate change?
Citizen scientists can help answer these six research questions through participation in scientific research, including via a new mobile app that will be released for Earth Day. The goal is to crowdsource the collection and integration of a billion points of data within the month of April from around the world as part of Earth Challenge 2020. This global citizen science initiative aims to improve our individual and collective understanding of the environment, inform collaborative action and influence policy decisions. This effort will equip and empower people to understand and act on the data to build safer and healthier communities.
This interview has been edited and condensed.
How will the data that's collected inform public policy?
Rogers: So many people, including mayors and other government officials, want to do something, but they don't know what to do. We're developing specific policy initiatives to engage citizens. We're talking to governments in Myanmar and Vietnam about plastics, which the environmental community recently recognized as right behind climate change in terms of environmental devastation. It's going full circle.
Bowser: We're working with the U.N. Environment's Science Division to use the Earth Challenge 2020 data for United Nations Sustainable Development Goal (SDG) reporting. U.N. Environment is developing a methodology that includes citizen science in reporting progress about SDG 14, life below water, specifically looking at plastics pollution as an indicator of the health of our oceans. We hope to demonstrate how engaging people in citizen science gathers data that isn't available from other sources, and involves people in the solutions.
Do you have faith that citizen science can make a difference?
Rogers: There are hundreds of examples where citizen science has driven many of the environmental laws, policies, and regulations in this country. The immediate example is Flint, Michigan, where a young mother was determined to find answers about what was sickening her children. She went out and tested her own water and then found scientists to test the water. All the while, the state and local governments were ignoring a problem that caused a huge amount of physical and emotional problems for the community.
Bowser: Environmental justice is an important sister field. There are many pathways for engaging global citizens to collect data and connect that to policy change. Science provides a lens, and technology helps government agencies take it seriously.
Of the six research questions, are there a few that stand out for you?
Rogers: Everywhere I go, people are talking about plastics and pollinators. People are starting to understand the scope of plastic pollution, and they're worried about their food. We're going to promote these two questions the most.
For plastics, we're also organizing the Great Global Cleanup. We expect to have 100 million people out in their communities, picking up trash. We already have commitments from Malaysia, Indonesia, India, and the Philippines. As people are out cleaning up, we'll ask them to classify a subset of the pollution they pick up and take photos of insects that they see. It's a great way to galvanize and cross-pollinate, so to speak, these two projects.
Bowser: We have regional partners that care more about other topics, like air quality. That's a big topic in Europe, where a recent report from the European Environment Agency linked more than 400,000 premature deaths each year to air pollution. We expect partners in that region, and other regions, will probably promote that piece more. It's a plug-and-play environment where each local partner will figure out what research question fits best with the community and then go out and gather that data.
How did the idea come about to engage citizens in this massive data-gathering effort?
Rogers: I had a conversation with Landon Van Dyke, our third counterpart from the U.S. Department of State, about the role citizens could play to provide data on the environment. That initial crowdsourcing discussion turned into a brainstorming session with Anne that put the key parameters of this project in place.
Bowser: Landon recruited me to the project when I was giving a talk on data standards. The Wilson Center has been working since 2014 with partners like United Nations Environment Programme and the European Citizen Science Association to bring projects together around common initiatives.
Is Earth Day focused on science?
Rogers: Science really created the first Earth Day, because it came at a time when scientists started to understand the impacts 150 years of industrial development were having on our planet. Scientists were sounding the alarm about everything from DDT to air pollution and the toxic dumping of industrial waste.
The first Earth Day took place during a time of great activism with the civil rights movement and antiwar movement. Social justice plays a role because, at the time, there weren't laws like the Clean Water Act anywhere in the world.
In 2018, the March for Science took place on Earth Day. That global rally in more than 600 cities emphasized how science upholds the common good and called for evidence-based policy decisions.
Bowser: Earth Challenge 2020 is co-designed with the scientific research community. The structure of the data collection and data integration effort have the input of scientists.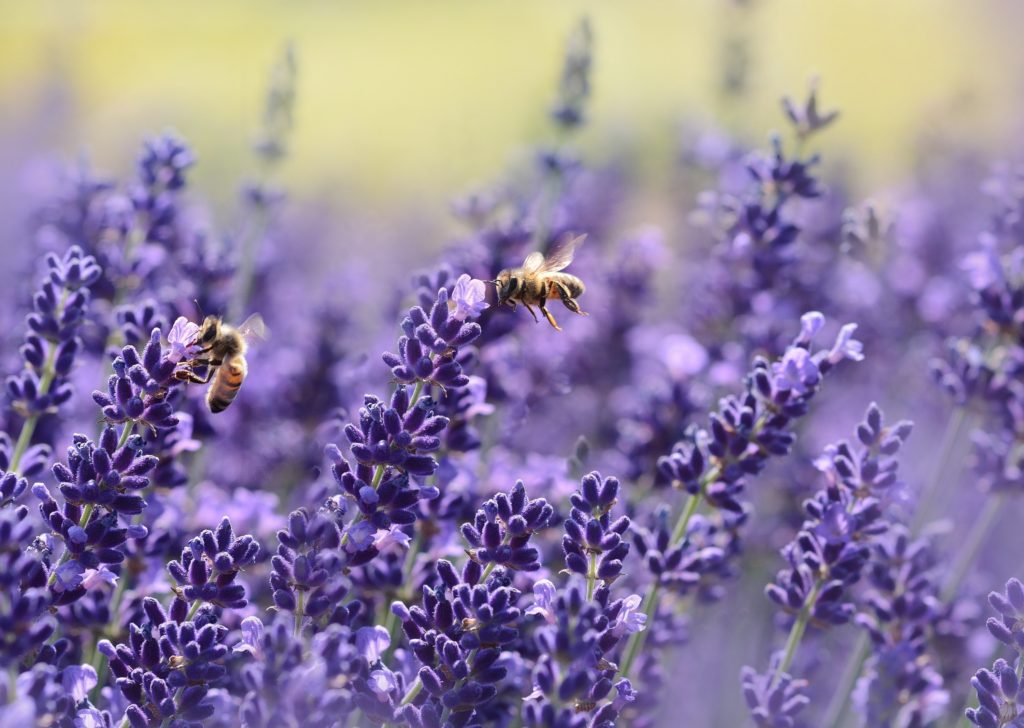 What role does the Wilson Center play?
Bowser: The Wilson Center is chartered by Congress as the official memorial to President Woodrow Wilson. Our mission is to produce actionable research and serve as a bridge between academic and public policy communities. Within the Wilson Center, the science and technology program studies new and emerging technologies and governance models like citizen science that provide new levels of citizen engagement.
Do you think Earth Challenge 2020 will have long-lasting impact?
Rogers: I've been working in poor communities that are so stunningly polluted that it's grotesque. We'll make a big push in these communities where the apps will help people feel like they're part of something bigger, that they matter, and that they can accomplish something.
As a citizen, it feels good to report about something that's bothering you, even if you know you won't get a response. A continuous feed of information at volume and at a global scale will make these issues impossible to ignore.
Bowser: We're working to help set up an infrastructure of citizen science communities and technologies that will live beyond 2020. The immediate hope is that the data arrives at the desk of somebody who can act on it. But ultimately, we hope to create a template to let different communities use citizen science across all areas of the world and all environmental research domains.
Find out more about Earth Challenge 2020 and get involved. Learn more about the technology that Earth Challenge 2020 has harnessed to deliver, collect and share responses from around the world. A monthly ArcGIS Hub e-newsletter will keep you informed of updates and use cases.