Climate Action
"Our future is a right." Youth climate activists strike outside White House
As they do every Friday, young people representing youth climate movement Fridays for Future USA gathered outside the White House to protest government inaction on climate change. This morning, though, they were joined by the Fridays for Future founder and Swedish climate activist Greta Thunberg.
Several hundred of young people representing climate organizations like Zero Hour and the Sunrise Movement joined the protest, holding signs like "We're Sacrificing Our Education to Save Our Future," "Raise Your Voice, Not the Seas" and "Make America Cool Again." Cameras and microphones from press members fought for spots to gather around the youth as they gave speeches and marched from one end of the Ellipse to the other.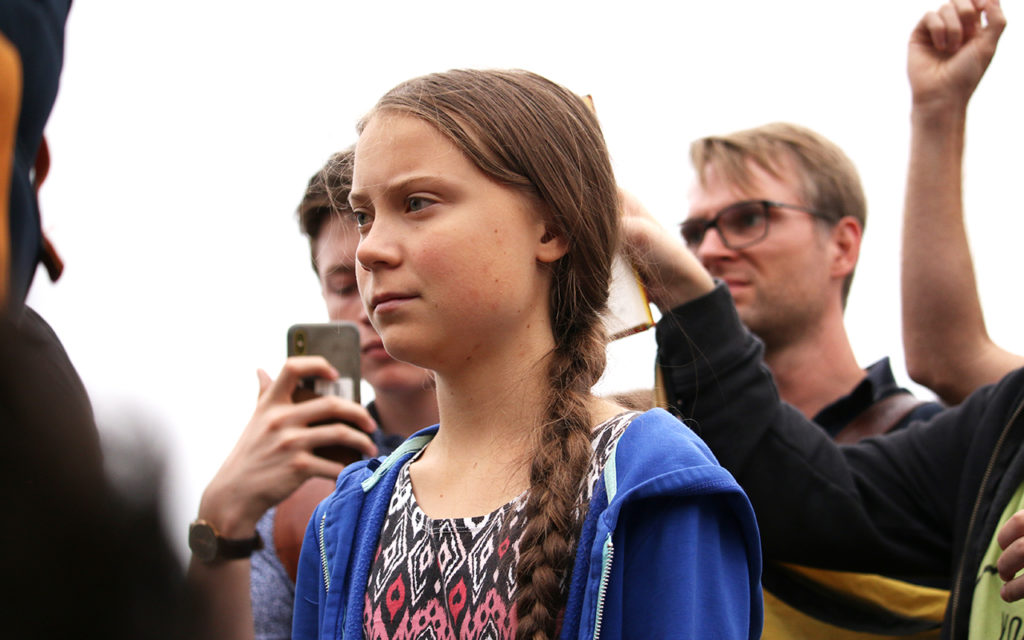 "I've never been to a strike like this. This is incredible," said Kallan Benson, 15, Fridays for Future USA national coordinator. "It has been such an honor to watch the movement here in the U.S. grow from just two strikers … to over a hundred locations and now almost a thousand."
That growth has poured into the national spotlight, drawing attention from dozens of media outlets in attendance. The young activists' message was clear: Government inaction for climate change just won't cut it anymore. The youth demanded an end to fossil fuels and a just transition to renewable energy.
"Yesterday was the best day to take action," said Jerome Foster II, 17, a Fridays for Future member who has been striking at the White House for 14 weeks. "Today might be okay, but tomorrow is too late. Our future is a right … and that is what our government must understand."
The event culminated in a march around the Ellipse, which included a silent protest for 11 minutes in front of the White House. The minutes represented the 11 years we have to limit the effects of a climate catastrophe, according to a report by the Intergovernmental Panel on Climate Change.
"This is not a one-time meeting," said Benson. "Today is a big splash, but we will be here week after week demanding action, and I encourage you to come out with us."
The strike comes a week ahead from the global climate strikes on Friday, September 20. Greta Thunberg and other climate organizations will be at Climate Strike NYC next week.