Every year, we produce four hundred million tons of plastic waste and less than 8 percent is recycled.  Every minute, every day, we buy one million plastic bottles, and each year we  use five trillion plastic bags, almost all of which end up in our rivers, oceans, our food, and our landfills. Plastic is now in our blood stream, attaching itself to our heart, lungs, kidneys, and brains. Plastic particles can last for thousands of years.  By now, we all know that is a very bad thing but how do we change? 
EARTHDAY.ORG™ is working year-round to educate all of us to stop using single use plastics. This plastic-free July we are committed to ending plastics pollution and repairing our planet. 
The End Plastic Pollution campaign helps people understand the impacts of plastic pollution on human and ecosystem health and how everyday actions can help change the outcome. 
Join us this Plastic free July and you too can help #EndPlasticPollution.
Get involved
How can you do your part
Challenge Yourself
Toolkits
Fact Sheets
Take the Quiz!
Plastic Pollution Primer and Action Toolkit
END PLASTIC POLLUTION
THE GREAT GLOBAL CLEANUP
The Great Global Cleanup is a worldwide campaign to remove billions of pieces of trash from neighborhoods, beaches, rivers, lakes, trails, and parks.
What happens to plastic waste when left in the environment?
Correct! Wrong!
The correct answer is it breaks into little pieces.

Plastics at SEA (Sea Education Association): North Pacific Expedition 2012, a 36-day nautical research journey through the the North Pacific subtropical gyre down to the Hawaiian islands, found this to be true. The team was studying plastic pollution in the ocean and found that out of the 66,077 pieces of plastic collected in samples, 95% of it was millimeters in size. For more on their incredible journey, check out the crew's journal log.
Why is plastic dangerous for marine life?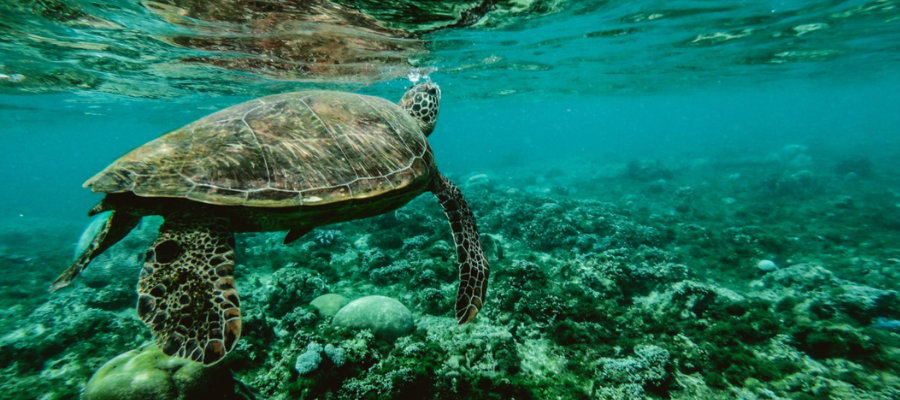 Correct! Wrong!
Plastic tends to float and bobbing on the surface can lead them to be mistaken for other marine life. Plastic bags are often mistaken for jellyfish by leatherback turtles and consumed. Marine life can also get tangled in nets, cords, and other plastic debris, which hinders their ability to swim and in some cases, can be a severe choking hazard.
How many million tons of plastic are dumped in our oceans every year?
Correct! Wrong!
According to the Ellen MacArthur Foundation, at least 8 million tons of plastic is dumped into our oceans each year. That's the equivalent of dumping one garbage truck full of plastic into the ocean every minute. If nothing is done, this will increase to two garbage trucks a minute by 2030 and four per minute by 2050!
True or False: There are many alternatives to single use plastic products.
Correct! Wrong!
There are many alternatives to single use plastic products or even just plastic products. From reusable bags to stainless steel travel mugs, giving up plastic can be as simple as a single choice. For more information on alternatives to plastic, check out Beth Terry's blog, 100 Steps to a Plastic-Free Life.
How many marine species are harmed by plastic pollution?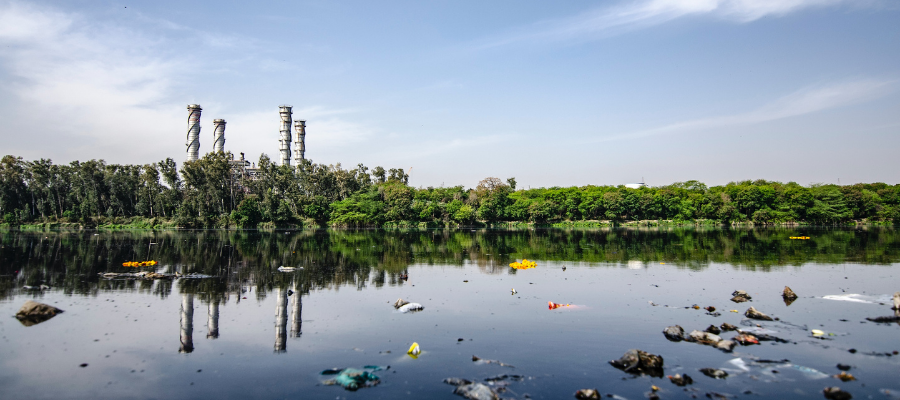 Correct! Wrong!
A 2015 Plymouth University study compiled reports recorded from around the world and found evidence of 44,000 animals becoming entangled or swallowing plastic debris, accounting for a total of 693 marine species. At least 17% of those affected species are listed as threatened or near threatened.
What percent of its plastic does the U.S. recycle?
Correct! Wrong!
As of 2019, about 8.3 billion metric tons of plastic has been produced in the U.S. and, of that, less than 9% has been recycled. The scary thing is if current production and management trends continue in the U.S., 12 billion of plastic waste will end up in landfills or the ocean by 2050.
Approximately, Americans use about how many plastic drinking straws per day?
Correct! Wrong!
On average, Americans use 1.6 plastic drinking straws every day, totaling to 500 million per day. That's enough to fill up 125 school buses a day, or 45,625 school buses a year! Drinking straws may not seem like a lot of plastic but they add up quickly. Instead of getting plastic straws at restaurants or cafes, you can bring your own reusable straw or simply go straw free.
What percentage of U.S. crude oil consumption does plastic production account for?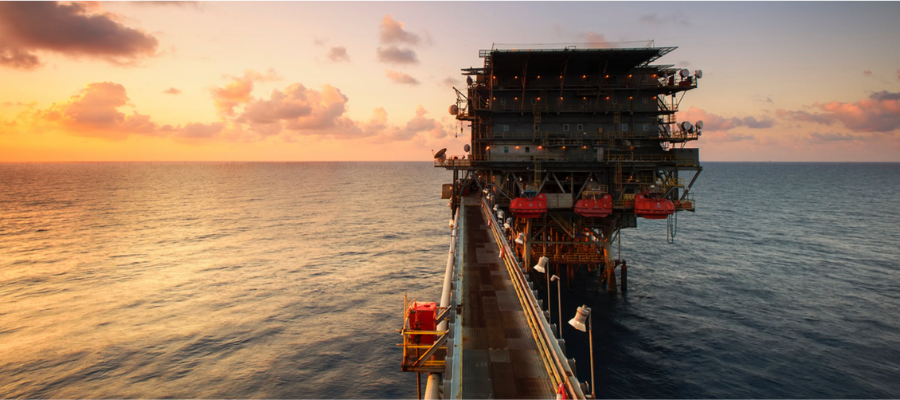 Correct! Wrong!
About 5% of total used petroleum in the U.S. goes toward plastic production. This may not seem like a lot but for the world's largest consumer of petroleum, that's equivalent to 330 million barrels of oil a year and therefore contributes to climate change as well!
On average, how long is a plastic bag used by a person before being thrown away?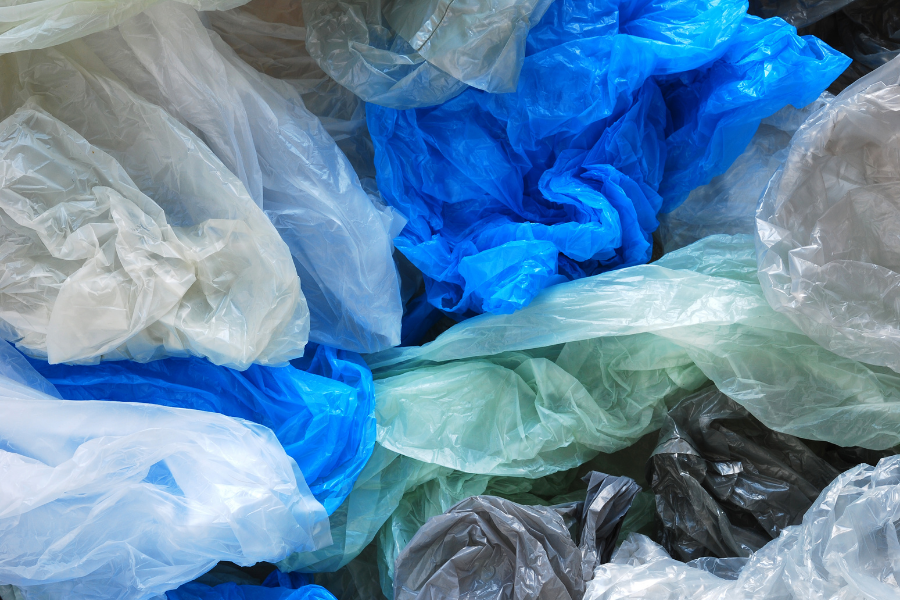 Correct! Wrong!
According to the 5 Gyres Institute, 12 minutes is the average "working life" of a plastic bag before it is thrown away. Globally, one million plastic bags are used per minute and only 1% of them are recycled. Most of them make their way to the ocean where they can take up to 20 years to decompose.
By what year do scientists predict plastic will outweigh fish in the ocean, pound for pound?
Correct! Wrong!
A report done by the Ellen MacArthur Foundation found that there are over 150 million tons of plastic in the oceans today. That is about 1 ton of plastic for every 3 tons of fish. Keeping up a business-as-usual trend will have plastic outweighing fish in the ocean by 2050.
Plastic Pollution Quiz
Plastic Novice
You are a plastic novice! You seem interested in learning more about how to reduce plastic waste and protect our marine wildlife. You probably love the ocean and want to help make a difference in protecting it. Keep working hard and soon you will become a plastic professional!
Plastic Proficient
Good job! You are plastic proficient! Understanding how plastic can affect our environment and the oceans is important. You seem to know about how we can keep our earth clean. With some more learning, you are on your way to being a plastic professional!
Plastic Professional
Wow! You are a plastic professional! You know your stuff about the ocean and the best ways to keep them clean of plastic! You probably are big on composting and understand everything about recycling. Keep up the good work!
Activate
Actions Speak Louder Than Words
Individuals/communities
Businesses
Beach or park clean-up Register a clean-up with THE GREAT GLOBAL CLEANUP®
Vote More now than ever, we need leadership that follows science, promotes sustainability, and prepares communities for future environmental, economic and health challenges.
If you participate in walks, 10ks, or other community events, ask the organizers to use paper cups not plastics!
Stop using single use plastic in your office. Provide employees with reusable water bottles.
Start conversations with your staff and employees about how you can all work to reduce plastics in your company.
Restaurants can start using cardboard take out containers rather than Styrofoam or plastic and ask their customers if they can live without utensils. And stop using plastic bags for takeout.
Encourage your employees to participate in clean ups (and pay them for volunteer hours) or organize a clean-up for your own company. Register your clean-up with The Great Global Clean-up
All companies want to save money. Seek help from local plastic reduction advisory organizations and your local government for advice on how to cut down on plastic packaging.
Millions of tons of plastics are used every single day as we continue to pollute our environment. We must empower individuals to end their single-use habits and participate in Plastic Free July with @earthdaynetwork. The EARTHDAY.ORG End Plastic Campaign spreads awareness about the harmful impacts that plastic can have on our environment. Together, we can cut out plastic and create a healthier world. Sign up here to get involved
I am getting involved in the End Plastic Pollution Campaign with a mission to take effective action to reduce plastic pollution. EARTHDAY.ORG is leading these efforts and providing simple ways to reduce plastic with their education resources. They provide toolkits, plastic pollution fact sheets, quizzes and more, so that you can manage your plastic consumption and help advocate for your states and cities to #EndPlasticPollution. Click here to get started
Is there a better way to contribute to a cleaner environment than by joining a clean-up to End Plastic Pollution? I will be participating in the Great Global Clean-up with EARTHDAY.ORG. I can't wait to tackle out-of-control waste and join my fellow community members as we work to protect our planet. Get involved as we work together to create a healthier environment for everyone. Learn how you can get involved here
I am excited to participate in Plastic Free July with @earthdaynetwork and work to create a healthier world. The EARTHDAY.ORG #EndPlasticCampaign spreads awareness about the harmful impacts that plastic can have on our environment. Sign up here to get involved
It's time to break the single-use habit and End Plastic Pollution. EARTHDAY.ORG is leading in these efforts with their toolkits, plastic pollution fact sheets, quizzes and more. Learn more about their education resources to fight #PlasticPollution here
There is no better way to contribute to a cleaner environment than by joining a clean-up to #EndPlasticPollution. That's why I will be participating in the Great Global Clean-up with @earthdaynetwork. Join me as we work together to create a healthier environment for everyone. Learn how you can get involved here
I am participating in the EARTHDAY.ORG End Plastic Pollution Campaign to elevate this issue of plastic pollution and work to control it. Get involved and join me by signing up here
It's time to break the single-use habit and End Plastic Pollution. EARTHDAY.ORG is leading in these efforts with their toolkits, plastic pollution fact sheets, quizzes and more. Learn more about their education resources to fight #PlasticPollution here
Clean-ups are one of the most effective ways to clean up our environment and contribute to a healthier planet. Join the Great Global Cleanup with @EarthDay and become part of the largest environmental volunteer event by clicking here