Faith News
Earth Day 2012 Faith-based News and Blog-Posts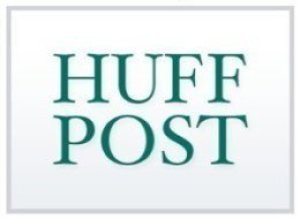 What Would Happen if Environmentalists Learned to Laugh and Play Cards?
A question for the eco-friendly: Can we see those outreached hands? They're there, waiting for us, just beyond the fog of our prim, finger-wagging islands. Surveys show that three out of four U.S. voters favor regulating carbon dioxide emissions; some conservatives are reminding their kin of the word, "conserve"; and faith leaders are framing climate change as a moral issue: the first chapters in Genesis call us to nurture the Earth, not destroy it.
Read more
To start a New Year For Trees, the Jewish Community Sets Goal of Reducing Greenhouse Gas
Tonight is erev Tu Bish'vat, marking the beginning of the Jewish new year for trees. On this holiday, we consider our moral obligation and tremendous responsibility to share the fruits of God's earth with all. Now, more than ever, we must take the essential steps of reducing the environmental impact of our own communities as well as advocating for policies that affect environmental integrity.
Read more
Pope Benedict Encourages Unity on Environmental Action
On January 9, 2012 Pope Benedict XVI addressed the recent natural and ecological disasters and the importance of cooperation on the issue of environmental quality in the 2012 message to the Vatican's diplomatic corps.
Read more
National Coalition Honors Lisa Jackson as Steward of God's Creation
Environmentalists of faith bestowed their 2011 Steward of God's Creation upon EPA Administrator Lisa Jackson for her "courage and resolution in the face of opposition of multinational corporations" at the National Religious Coalition on Creation Care's (NRCCC) sold-out prayer breakfast last week.
Read more
Washington National Cathedral Spotlights Environmentalism This Sunday
Stewardship of our natural environment is something all faiths should take seriously. Tomorrow, the Washington National Cathedral's Sunday Forum will host Dr. Matthew Sleeth for a discussion on creation care and the Cathedral's Earth Day activities.
Read more
Spirituality, Sustainability and A Global Consciousness
One of my late teachers, Rabbi Abraham Joshua Heschel, once said: "The modern person behaves as if the sole purpose of the universe were to satisfy their needs." His challenge: "We must not give in to that reality, but rather transcend it by sacrificing one's own interests for the sake of the holy.
Read more
Earth Day Network Co-Hosts National Prayer Breakfast on Climate Concerns
WASHINGTON, DC, February 22, 2010 – Earth Day Network partnered with The National Religious Coalition on Creation Care (NRCCC) to host a National Prayer Breakfast today in Washington. The interfaith coalition and guests gathered to prepare for a week of meetings with Congress and government officials to address the impacts of climate change from a religious perspective.
Read more